This year is flying by and my September 2017 Wrap Up has been a good month for my TBR. I think I accomplished a lot and I definitely think I have gotten a few books of my shelves. I suppose that says a lot about the type of reading I've done this month, almost all the books I've read this month haven't been my cuppa tea and that makes me sad.
But on with the September 2017 Wrap Up.
The Reckoning
After being sat on my shelf for literal years I can finally cross this one off. I'm not sure what to say about this series apart from the fact it was meh. I found it to be completely underdeveloped. I don't know, these books just weren't for me and I will probably find myself selling them or donating them to my local charity shop.
The Strange and Beautiful Sorrows of Ava Lavender
This was a complete cover buy and one that unfortunately didn't pay off for me. I didn't enjoy the story or the way the plot was told. I found it a little muddled and the ending left me confused. I can see why people like this book because the writing is beautiful, the plot just wasn't a winner for me. Another unhaul for the September 2017 Wrap Up.
Severed Heads, Broken Hearts
My September 2017 Wrap Up is full of books that just didn't fit me as a reader. I really struggled with some of the aspects of this book, in fact, some of them made me downright angry! I just couldn't connect with the characters and don't even get me started on the ending!
Shatter Me series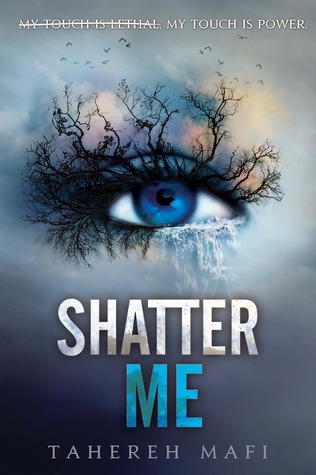 I managed to get the entirety of the Shatter Me series read and I so wanted this to be the series on my September 2017 Wrap Up that I ranted and raved about. But I just can't. There was SO much angst in these books, and the romance was awful, oh and this had THE worst ending. So it was a big fat no for me on this end.
DNF
A Discovery of Witches
I managed around about a 100 pages of this before I decided to put it back on my shelves, no it hasn't fallen prey to my September 2017 Wrap Up manic unhaul… Only because I think I might have been in a little bit of a funk considering how my reaction to the above books have been. So it lives to fight another day – but only just.
Currently Reading
Talking to the Dead
I asked my lovely husband to pick any book off my shelves, seeing as I wasn't having any luck with my choices and he has picked a winner. I'm slightly grossed out by the murder but all in all I'm intrigued. It's a nice way to end what has been a pretty awful month for find books I liked.
IRL
My aim for September was to have caught up on all my reviews, and I can honestly say I haven't. It has been a little hectic at work and I just haven't been as diligent as I should have been. October will be better, I hope! I have finally gotten over my bout of illness and I am finally getting my wisdom tooth out – so wish me luck!
What have you read this month? Anything new or exciting? Let me know in the comments!