This month I have been ridiculously ambitious with what I want to read. I haven't really pushed myself the last couple of months. So why not try to finish a hugely dense book and then reread an entire series? In life you have to challenge yourself. I should be reading creepy books, buuuut I'm not. Cause I'm a rebel.
On with the October TBR.
A Feast f
or Crows
I started this book last month and never got round to finishing it because it is ridiculously dense. I love this series but it isn't ever a quick read. The story and the characters are well rounded but to have all that detail, the book needs to be long.
So this book will be finished this month! If not this week. Hopefully.


The Gris
ha Trilogy
I received Crooked Kingdom and was going to dive right into the story but I thought why not revisit the entire world again. Because you know that huge book haul I bought last month, I have no huge rush on reading the other books right? That's what us bookworms do, buy a hundred new books to then pick up and reread an old series.
I can't really remember what this series was about, I remember that I wasn't as keen as everyone else was about it. Who knows, whether this revisit will be as successful.
Six o
f Cr
ows
I read this not too long ago and loved it. I don't think my feelings will have changed but I want to go into Crooked Kingdom with the story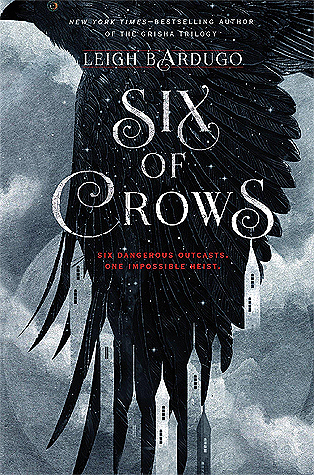 fresh in my mind. I'm SO excited to reread this book, like I'm too excited. I adore the characters and the story. It will make this month's reading so worthwhile, it'll be a great addition to my October TBR.
Crooked K
ingdom
I have been waiting for this book for a long time and I can't wait to read it. If it is anything like Six of Crows then it will be one of my best reads of 2016. I can't wait. I don't even know what it's about, only that it follows on from the last book. AHH I'm so excited!
So although there isn't scary books on my October TBR I'm excited to fall in love with an old series once again.
Are there any series that you would love to fall in love with again? Let me know in the comments below!