My March 2017 TBR is going to be an ambitious one. I want to read as much as I can and enjoy everything on my list. Well I can hope can't I? I really want to carry on my streak of reading some wonderful books and finding brilliant additions to my shelves. On with the show – my wonderful March 2017 TBR
King's Cage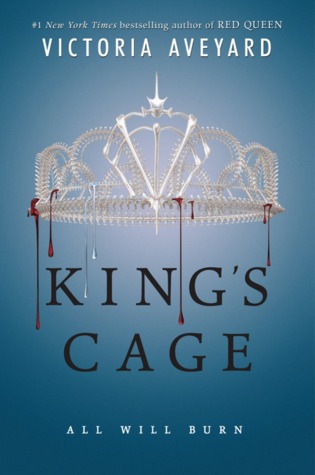 This is the latest book in the Red Queen series and I'm already a quarter of the way through, and loving it. I keep saying it but these books have hooked me from the first and I'm so excited to finish reading this. Hopefully it will impress me just as much as the others, I do hate it when a series begins to let me down half way through.
A Series of Unfortunate Events 10, 11 & 12
I want to finish my marathon! I want to read the last three books this month and then finally start watching the new Netflix series. I love this series, it never fails to make me laugh and I love how unique the writing style is. Plus it's like a blast from my past. It's like a childhood in a book. It makes me nostalgic for my innocent days.
A Gentleman in Moscow
This book has been very kindly gifted to me by NetGalley and I love the sound of it – plus the cover is just fantastically done. I'm really excited to jump back into another historical fiction. I just hope its half as good as The Song of the Stork because I really loved that book. I'm excited to say the least!
The One True Love of Alice-Ann
Another historical fiction from NetGalley, and another that I'm really excited for. I seem to be on a real historical kick at the moment! I love the element of romance and war and all the drama! It immediately grabbed my attention, plus I get to read it with all my other historical books.
So another huge TBR for me this month, but one that I'm hugely ready for! Let me know what you're reading this month in the comments below – especially if you have books I might enjoy!