January has been an amazing month of reading for me. I have read mostly all the same things but it was refreshing and lovely. I feel like this January 2017 wrap up is a wonderful start to the year, it has been a reading month that I've thoroughly enjoyed without even thinking about it. URGH, I can't even begin to tell you about how much I loved the books on this list, so on with my January 2017 wrap up.
Library of Souls
The last installment in the Miss Peregrine's Peculiar Children series and I have to say I was so disappointed with this book. I loved the first one, the second one lost my interest a little but this was like being slapped in the face with a fish… you never saw it coming. There was no run-up to the plot, I had no idea what was going on for the entirety of it and I struggled if I'm honest! I didn't connect to any of the new characters and the original Peculiars, they were sorely missed. A sorry end to a series and a sorry beginning to my January 2017 wrap up.
A Bad Beginning, The Reptile Room, The Wide Window, The Miserable Mill, The Austere Academy and The Ersatz Elevator.
Unless you have been living under a rock you'll know that Netflix has remade Lemony Snicket's iconic A Series of Unfortunate Events. Well my bookish OCD kicked in and demanded that I can't watch the series until I've reread them all. So my January 2017 Wrap Up has been overtaken by A Series of Unfortunate Events, and I'm okay with that. I love these books, they're original and well written. They have the perfect amount of dramatic flair paired with an awesome amount of humour and clever writing. I just don't have enough words of praise to give these books. I can't wait to delve into the wonderful remake and see if it lives up to all the hype.
The Colour of Magic
The first book in my personal goal for the year. I have to say this wasn't my favourite, I found the plot and the
storyline so confusing at times that it detracted from the characters and the brilliant humour that was weaved into the story. I just wished there had been a little more explanation for some of the more complicated bits. But as for characters, I couldn't fault it. I will have to buck up my reading if I want to get through the 25 books I've pledged to read by the end of the year!
Audiobooks
I have carried on my wonderful love for audiobooks this month so I thought I should create an entire section purely for the books that I am currently listening to or finished listening to this month. You know drag out my January 2017 Wrap Up just that little longer.
Books I finished
The Girl Who Kicked The Hornet's Nest
I have officially listened to the entire series on Audible and I love the fact that the narrator is able to pronounce all the wonderful Swedish names that I struggled with when I previously read all three books. I just love this series and nothing quite builds the tension than listening to someone tell you about it. It was a really good experience in all and I really enjoy these books and the crime element was so well done. SO WELL DONE.
The Girl in the Spider's Nest
The continuation of Stieg Larson's books by David Lagercrantz. I was so excited to hear more about these characters and what they might get up to and what problems they have to solve. But I have to say this book was a little disappointing, the story wasn't as thrilling as the others. All in all, I struggled, I found myself glazing over and having to rewind over and over again. I have pre-0rdered the new book, in the hope that it will get better and they were just teething problems.
Talking as Fast as I Can: From Gilmore Girls to Gilmore Girls and Everything in Between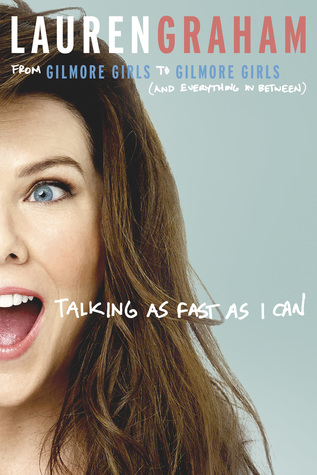 I can't even begin to explain my love for this book and Lauren Graham. I am thoroughly OBSESSED with Gilmore Girls like sat huddled in my room watching it over and over obsessed. It's one of those comfort food television shows that make you feel warm and fuzzy inside. Well anyway, once I heard that Lauren Graham, the queen of Stars Hollow had a book out (late to the game) I had to read. Well, I decided to listen to it, but same diff, right? Oh my, it was like having your best friend muttering in your ear. It was a surreal experience and one that I was so happy for, I learnt a lot, not only about my beloved Gilmore Girls but about the world of Hollywood and what it was like to film a series. URGH, too much love and too much to say about this book!
Books I didn't finish
I very rarely DNF physical copies of books, in fact, I find it really hard, however with audiobooks I find it oh so very easy.
The Red Pyramid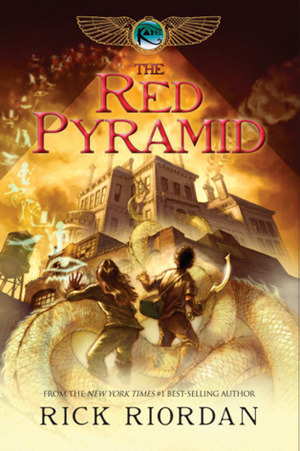 I think it was the narrator for me on this one. I usually love Rick Riordan's work and world building but for the first time, this one felt a little on the young side. I think the voices they used highlighted this fact and I struggled to move past it. Unfortunately, I made it through only 2 hours before I thought enough is enough. I think I would be better off picking up a hard copy and trying again.
IRL
My life has been pretty quiet the last month, been recovering from Christmas and New Year. I did, however, manage to bag myself a new job which is pretty snazzy and I'm really excited for, to be honest. It's a step up from what I'm doing now and I can't wait! Plus we finally got around to booking our honeymoon, so come April 2018 I will be running around like a crazy child in Disney!! I'm too excited, it's something I've dreamed off for a long time and now it's finally coming true!!
On the blog
I have been trying to get myself into a nice writing routine with my blog and I think I've managed to do okay this month, there were a few days where I struggled but I don't think I did too shabby.
2017 Erin Condren Planner and Blog Planner
Miss Peregrine's Peculiar Children Series Review
The Book Villains That Make My Heart Swoon
A Series of Unfortunate Events: Mini Reviews Part One
Waiting on Wednesday: The Song Rising
The Colour of Magic Book Review
A Series of Unfortunate Events: Mini Reviews Part Two
How was your month of reading and doing? Did you read or do anything particularly crazy exciting? Let me know in the comments below!