Welcome to my February 2017 Wrap Up. February has been the month that I went off the rails in terms of my reading. I thought I had a well-rounded plan as to what I wanted to read but the reading gods decided they had other things in mind for me. I managed to read all the books apart from the ones I really needed to – the Terry Pratchett. Well on with the books that I actually did read.
I love this series and with every couple of books, they seem to be getting better – who'd have thought it possible. I adore the characters and the ever growing complex situations they find themselves in. I think the lines are beginning to blur. This is where the Baudelaires are beginning to question the means of their survival. I can't wait to finish this series and see if there are any more surprises in store for me. Another great addition to my February 2017 Wrap Up.
I had no freaking idea what was happening in this book. I received it from NetGalley and the description had me hooked, but oh my was this a letdown, which I hate to have on my February 2017 Wrap Up. There was no concise plot line, no seemingly character arc, plus everything that could have happened, happened. I mean you name it – it probably happened. I don't know I just wanted a little more structure and point to this story. I was disappointed.
I don't have any words for how beautiful this book is or how much I loved reading it. Set in WWII this book already sold me on NetGalley by its description but I didn't expect it to enthral me quite the way it did in the end. The setting and the characters were stunningly described and I could almost feel how cold it was through the pages. This is definitely one that I will be adding to the favourites list and I recommend you pick up a copy!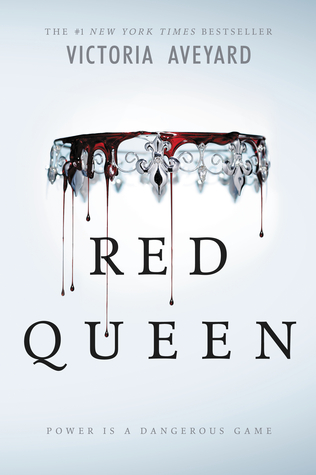 This was where my February 2017 TBR went to hell. I started to reread this series and I'm so glad I did. I love the characters and the originality of the entire system. I won't lie and tell you there isn't an abundance of dystopian tropes, but there is definitely an originality that can be lacking in other books in its genre so go check it out!
Audiobooks
I didn't make ANY progress on my audiobooks this month and that makes me kind of sad. I loved listening to the stories but I just haven't had the time!
Someday, Someday, Maybe
I'm still listening to this one and making super slow progress, I love Lauren Graham narrating she really is a joy in your ear. I love her humour and the way her voice lends itself to it. I hope to get this one finished soon, but whether I have the time is another thing. I have my fingers crossed.
IRL
I started my new job this month, and I am LOVING it. I've just started my second week but everything seems to be going really well. I've started planning for our honeymoon – I know I'm over a year early but I just can't contain myself. It's going to be one of the best holidays of my life and I want everything to go perfectly! This has been a good part of my February 2017 Wrap Up.
On the blog
I had a slow month this month – I really struggled with content and being busy with learning a new job – I let myself slack off a little. I posted an awful lot of book reviews one after the other. But I read a lot of books and it can't be helped I suppose.
The Song of the Stork Book Review
Waiting on Wednesday: A Court of Wings and Ruin
Writing Update : NaNoWriMo Draft
A Series of Unfortunate Events Mini Reviews: Part Three
How did your month of reading go? Did you read any amazing books recently? Let me know in the comments!