This is a late April TBR, and in fact it's so late I have already read two of the books that were going to be on this list. I don't know whether to be really impressed with myself or kinda sad that I didn't get to writing a TBR before I finished them.
Well this month is the month that we head off to America for our Honeymoon, so I don't think there will be an awful lot of books on this list, purely because for two weeks of the month I'm going to running rampant through Disney, so my reading will be limited. Plus it's not really going to be a month for reading!
On with my April TBR.
Already read…
Illuminae
This was my first read and it was a reread, and I have to say I enjoyed it more than I remembered I had before. I will have a full review on it shortly but sneak preview the rating has jumped up a star to 4-star.
Gemina
I enjoyed Illuminae so much that I jumped right into the sequel and I actually enjoyed this more. One thing I really enjoyed about this book, both of them in fact that they centre around girls who are badass in their own right, not after being broken up with or having the world end, they both have skills that they were working on BEFORE everything happened. Review will be up shortly, so keep an eye out!
The Actual TBR
So now we're going to talk about the books that I am actually planning to read going forward in my April TBR.
Outlander
I am actually currently reading this one, and it's on my books that need to be read list. I was concerned I would hate it, I have tried to listen to this book twice on Audible and failed each time. HOWEVER I have to say I'm really enjoying it at the moment.
The Murder on the Orient Express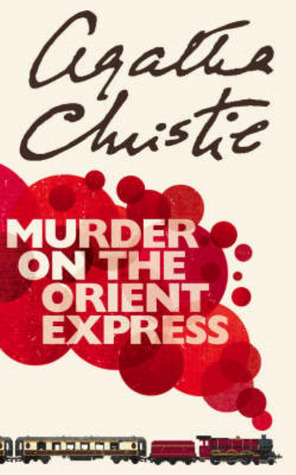 This is a late addition, and it's purely because it's one of the films that is showing on the plane and I'm wanting to read it before I watch the film, so the race is on to get the other books listened to! I'll keep you appraised!
The Wise Man's Fear
This is the sequel to The Name of the Wind and is my choice of book to bring on my Honeymoon, whether it arrives in time is another thing. But that's the plan! I have a good ten hours on the flight to entertain myself, and we're going to waterparks and there will be some nice rest days so I might get some reading done.
Dragonfly in Amber (possible)
I have ordered this one as well to bring with me (if they arrive in time) this one also depends on whether I like the ending of Outlander, listed above. Hopefully it makes a permanent appearance on my April TBR. We can only hope, I think it will make a nice book to read sat around the pool, who knows. I could be completely wrong!
Audiobooks
I actually have a target this month, and by this month I mean the two weeks before I go to Florida, I need to listen to the Agatha Christie novels up (finishing Black Coffee, Peril at End House and Lord Edgeware Dies) to The Murder on the Orient Express, purely because I want to read that before we go away because it's one of the films on the plane!
What are you reading this April? Or seeing as we're on the second week what have you read? Let me know in the comments!