I had a brilliant month of reading, not that I made any of sort of progress on my reading goals of reading the Terry Pratchett Discworld series. Saying that I'm really happy with my April 2017 Wrap Up. I read some really good books and I managed to jump start my reading slump and restart my passion. I think these past few months have been really difficult for me. Especially with the whole work life balance – that has been harder than ever anticipated. I struggle to shut off from everything that has happened that day and it's hard to read after you've had a stressful day.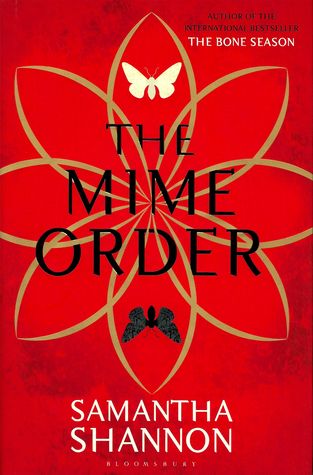 This was a reread to get ready for the release of The Song Rising and I couldn't wait to dive back into this world. It was a lovely experience to relive all the drama and the politics that happened in this book. It was a lovely addition to my April 2017 Wrap Up. I was really happy to finish and move onto the next book in the series. Review here!
This book blew me away! I mean seriously if I could only have one book on my April 2017 Wrap Up this would be the book. I adore the arcs that the characters went on and the way this book ended. I just thought the way everything developed it was well done, well rounded and completely astonishing. Seriously this series just keeps getting better and better! Review here!
I can't believe it! My April 2017 Wrap Up will be the last wrap up with A Series of Unfortunate Events in it (until I decide to reread again in a couple of years! It's inevitable). This was a bittersweet ending. I adored the way the characters worked together and the way the it ended! Urgghh, so many questions, but you know that's life. Mini reviews here!
This was a major problematic book for me. I picked it up purely because I saw the movie trailer and I thought it looked interesting… Well it was interesting in the sense that tropes were completely overused and drowned out everything else in the story. It handled some really serious issues really badly! Full review and thoughts here.
Another reread. I was in some kind of slump and it sucked. I needed a book that I knew I would enjoy and I had recently bought the second and last book in the series so it jumped into my hands and I loved rereading all the characters and storylines. Plus the romance in this book is fantastic! Full review here.
IRL
I'm going through a rough time with my reading and with work at the moment and I seem to be struggling to reignite my love for both reading and blogging. Hopefully this month of good reading will carry on and I'll be able to channel some more creativity into this blog – because I love this place!
On the blog
This month has been mainly book reviews. I haven't really had the time or the energy to keep up with anything else. But hopefully it's not too disappointing!
Penny the Puppy One Year Update
A Series of Unfortunate Events : Mini Reviews Part Four
Everything Everything Book Review
Anna and the French Kiss Book Review
How was your month of reading? Did you have a good month? How do manage reading when you're having a crappy day? Let me know in the comments!