My 2017 March Wrap Up shows how it has been an awful month of reading and blogging for me. I have really struggled with balancing my work life and my blogging life. It is at times a little overwhelming – I can see my TBR continue to grow and I'm just not reading as much as I should be.
On with my extremely short 2017 March Wrap Up.
King's Cage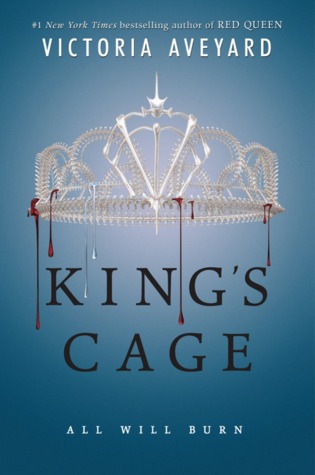 This was an awesome addition to a great series. The character development and arc in this book was so well done, the different sides you saw and reacted to made this book well worthwhile. I adore the storyline and the surprises, twists and above all where all the characters end up – it makes me super excited for the next one! Like seriously when is it going to be released? Like now please. A great addition to my 2017 March Wrap Up.
This has to be one of my favourite series, it makes me unbelievably happy to read all about Paige and her troubles again. I love escaping into this world and the way everything works there. It really is a joy to read. The first in a series of seven and if they all stay at this high quality I may have a new all time favourite series. I can't get enought of the dynamics, the politics and the relationships in this book. There is something about these books that drive me crazy with the suspense and the twists and turns. I'm loving rereading them all.
Audiobooks
Someday, Someday, Maybe
I'm still listening or not to this. I'm not sure what's going on but my reading and listening has really gone down hill I'm not sure whether it's because I'm not enjoying the story or just because my heart isn't in reading at the moment. I promise I'm going to get through this soon. I just have to.
IRL
I've been at my new job for just over a month and it is kicking my butt. I have to do more work at home – leaving less time for blogging and reading. Which in some ways makes me unbelievably sad, but in others makes me really proud of how far I've come and how I'm growing as a person in the industry I want to be in.
On the blog
So little was posted on this blog and I can't really apologise for that. I have been hectic busy at work learning a new job and running an entire event. It's just one of those things and my 207 March Wrap Up shows that something had to give and unfortunately the blog was it.
Historical Fiction Recommendation #1 : The Bronze Horseman
How did your month of reading go? Have you ever had to sacrifice one love for another? Or had to balance a work life, let me know your tips below!